---
Our Company
At Tailored Med Solutions we provide business development solutions with purpose.
Practical for your bottom line, and personalized for your practice, our approach is designed to build revenue and cut costs--allowing you to focus on your patients. Our services are comprehensive, and range from customer service training and recruiting qualified talent to clinic evaluation and accounts payable analysis. Looking to grow your business? The professionals at TMS can get you there.
Mission
Our goal is to provide our clients with the most efficient service in the capacity of medical consulting.
Rendering the fullest possible quantity and the best possible quality of support services. We will work with medical providers and associates to improve the quality medical care for all patients. We will provide structure, organization, and training that will serve as a base to improve and promote, professionalism, compassion, and dignity
Welcome to Tailored Med Solutions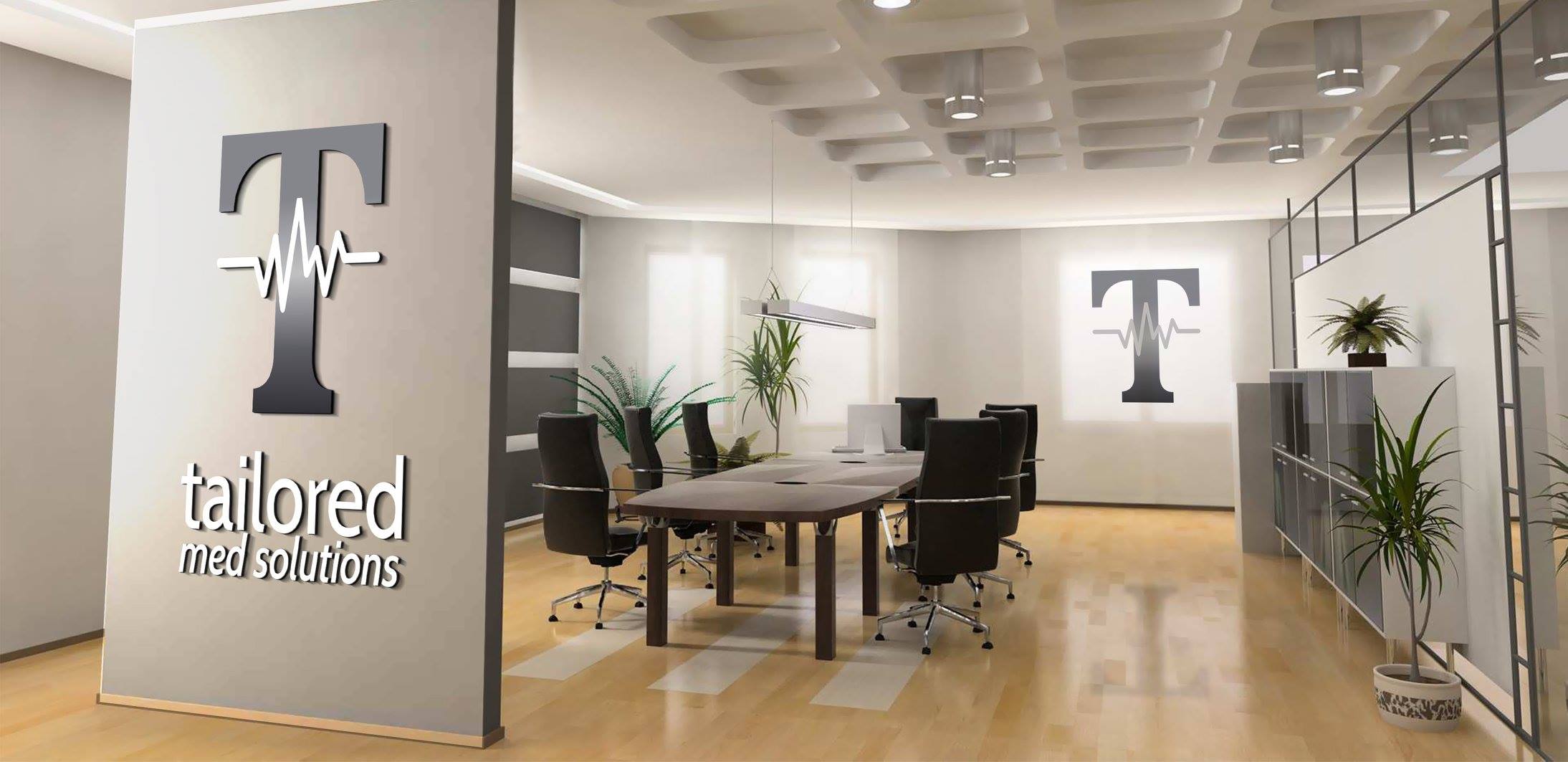 Tailored Med Solutions is dedicated to providing healthcare professionals
with the necessary support & guidance to start a new practice or grow a practice.
---
Cristal Morse
Business Development Strategist
Cristal Morse has more than 17 years of experience in the medical arena, where she was instrumental to the business development, increase in profits and improved standards of several certified clinics.
Holding a B.S. in Technical Management and a Lean Six Sigma Certification, Cristal's previous career as the Director of Imaging Services saw her manage the daily operations of two Diagnostic Imaging Centers. While maintaining high medical standards, Cristal upheld regulatory requirements and recruited and trained qualified medical professionals.
Cristal skillfully executed budgets, project planning and the management of people and resources to obtain exceptional results in the day to day running of the clinics and in urgent and critical circumstances. Throughout all planning and management Cristal rigorously incorporated compassionate measures to ensure the safety, well-being and support of patients.
After being diagnosed with cancer in December 2014, Cristal underwent hours of surgery and radiation and fortunately saw her cancer go from stage four to stage one. Inspired by her fight with cancer and and eager to spend more time with husband and three children, Cristal decided it was time for a career change. Her observations and very own experience as a cancer patient of the poor communication and lack of connectivity between doctors and patient, strengthened her mission to assist medical practices bridge the gap to provide better services to patients and increased efficiency in operations.
Cristal focuses on assisting medical practices whether new or established, structure their business adequately, hiring and retain a talented team of professionals, handle complex strategies such as marketing and development and structure medical policies and procedures to meet national regulatory standards.
As a Consultant Cristal continues to use her network, expertise and experience in the medical community to bring about change. Inspired by her observations and very own experience as a cancer patient, Cristal is determined to strengthened her mission to assist medical practices bridge the gap to provide better services to patients and increase efficiency in operations.
Cherie Milan
Project Manager
Cherie Milan has a combined 17 years of experience in the medical and dental field. She was essential in assisting various dental offices, both in the front and back office, to provide optimum dental services, maintain patient satisfaction and generate revenue by promoting additional services, holding marketing events and volunteering her time for events to help low-income community members receive the proper dental care that they needed. Cherie holds a certificate in dental assisting and is X-Ray licensed. As a dental Specialty Benefits Coordinator, she worked with various specialty doctors, including: general dentists, oral surgeons, endodontists, periodontists, and dental hygienists. Cherie specialized in bringing new patients to her office by marketing and maintaining positive referrals. She ran social events to raise dental health awareness and generate future revenue. Cherie has extensive experience in working with various dental and health insurances to ensure proper patient coverage and billing. Cherie most recently worked as a Physician Liaison for various radiology centers where she developed and implemented patient referral growth strategies by creating, building, and maintaining trusting relationships with existing and potential new offices. She organized health awareness events to promote timely health screenings and improve patient comfort levels, thereby further increasing office contacts and referrals.
When not at work, Cherie enjoys spending time with her son and her husband of twelve years. She loves going to the beach with her family, which includes three dogs, and her favorite vacation destination is Kauai. Cherie's favorite hobby is cooking for her friends and family and creating new recipes.
Samson Crouppen
Producer/Director/Editor of Corporate Production Services
Samson Crouppen and team of top notch professionals get the job done for your company in a timely and professional manner. From Broadcast commercials, to TV, to Web series, content creation and beyond. His range in work include corporate bio videos for one of the largest firms in the Midwest. Corporate bio videos for local Southern California Orthopaedic Group. Samson's professional experience includes head of Comedy for Bitesizetv Studios which is a vertically integrated entertainment network that produced the highest quality entertainment direct from Hollywood. Samson over saw the comedy network for 3 years until Bitesize sold it's top rated show Hollywood Today Live where Samson Served as a Producer/Director/Writer for the entirely of it's first season. From there he went on to Produce, Write and Direct for the BET comedy daily strip series "The Xperiment". Samson was a producer on the critically acclaimed first stand up special of Break out Superstar Tiffany Haddish "From the Hood to Hollywood". Samson recently was a Producer/Writer/Performer on the hit TRUTV show "Laffmobb's Lafftracks" that was recently picked up for a second season. Samson is most currently an in house Producer at Awesomenesstv and currently tours with Tiffany Haddish's on her "She Ready tour". On his down time Samson enjoys spending time with his wife and three kids. In addition to his professional work, Samson enjoys giving back to his community by volunteering as a soccer coach at the local community soccer league.
For more on Samson please visit www.samsoncrouppen.com.
Kenneth (Ken) Teague
Project Manager
Ken Teague has served in many various capacities throughout his career working in college environments as a manager, director and teaching instructor. He has also worked in the health and life insurance industry, food industry as a plant manager and for a cemetery as a pre-planning advisor to assist families to avoid costly funerals at time of need.
He holds an MBA from Azusa Pacific University. He has exhibited many various skills over his career such as leadership, integrity, administration, managing personnel and teaching. He feels that the classroom was a great place to learn but the field of experience is the greatest teacher of them all.
He is very excited to enter this phase of his career in the health field as he watched over a four-year period as his daughter dealt with cancer and had many setbacks dealing with the change in doctors diagnosis to types of care and the frustration that causes the patient and their families. To help provide better communication and service to the community will be a
goal.
Ken enjoys spending time with his wife of 51 years, his children and grandchildren. He is an avid sports fan with baseball being his favorite. He spends his free time with them, enjoying movies and going to the grandkids events throughout the year.
Ellen Mathews
Business Development Associate
With a combined 18 years in domestic and international high-tech sales and marketing, specifically computer hardware and storage industry solutions, Ellen brings her expertise in building lasting sales relationships and customer satisfaction to all projects she works on.   From lead qualification and appointment setting, Ellen can help you build your business and increase your customer base.    Understanding that relationships are the cornerstone to a successful business, Ellen is truly a people person who loves to get to know her clients, understand their business goals and help to achieve them.
Outside of Tailored Med Solutions, Ellen is also a yoga a teacher.  Since 2001, she has taught both group and private classes in the southern California area.  She enjoys sharing the health benefits of yoga along with getting to know each of her students in order to customize classes that address their specific health needs.  This same approach to her yoga students is not unlike her business development role at Tailored Med Solutions: Understanding and meeting the needs of her clients.
Ellen is a graduate of UC Irvine with a BA in English with a writing emphasis.  She is also on the board of the Pasadena Musical Theatre Program, a 25 year old non-profit focusing on bringing high quality/low cost arts education to school aged children.  Her work with PMTP has allowed her to hone her marketing skills in both fundraising and development along with non-profit organizational sustainability.  Finally, Ellen is a wife, a mother to her dear teenaged daughter, a dedicated school and church volunteer, and the caretaker of two dogs and two cats. She enjoys trail running, spin class, and cross skiing weather permitting.
Lauren Morrison
Business Development Associate
Lauren has had the privilege to work in the medical industry for nearly 20 years. At an early age, she started working for a family owned Custom Orthotics company. Under the guidance of a Certified Pedorthist, she began as an assistant and then trained as a technician to custom make orthotics. Through the years she advanced in the company to sales and then management, adapting to many different roles but always focused in customer service. She is grateful for the experience in working together with Chiropractors, Podiatrists and Physical Therapists as well as their patients. This has given her a unique perspective into what is needed to improve the relationship between doctors and their patients. She firmly believes that the key to creating strong relationships with clients and patients starts with good customer care. She understands the commitment, hard work and dedication that goes into making a business successful.
Lauren personally has been on her own journey with health and wellness. This has developed into a passion for helping others to advocate for themselves by seeking the best possible care. She is excited to collaborate and grow with a company that she truly feels is making a difference.
Lauren has been married to her best friend for 12 years. In her spare time, enjoys the outdoors and loves to hike. You may often find her curled on the couch watching a movie or reading a good book and spending time with her family and friends.